The Partnering Group is excited to announce that Kerry McNair has joined the firm as a Partner. Kerry brings experience that will allow us to further develop our Supply Chain practice and contribute to the value we create for Clients.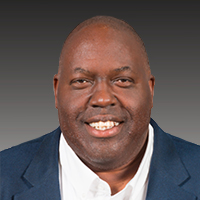 Kerry brings 28 years CPG Manufacturing, Distribution and Retail/Supplier Supply Chain collaboration experience to the firm. He joins TPG from The Coca-Cola Company where he was Vice President Operations for their home market, Director of Global Supply Chain for their Walmart group and an internal supply chain improvement consultant. Most recently Kerry was Principal of Jampson Consulting, LLC a supply chain consulting company. A West Point graduate, Kerry served in the US Army Corps of Engineers and spent 14 years in supply chain leadership roles at Procter & Gamble.
"The Partnering Group's approach to value chain improvement aligns with mine as they help clients make choices that deliver value to the consumer and create sustainable competitive advantage. I am excited to contribute to TPG's efforts to help retailers and suppliers create value together."
Kerry has worked in over 15 countries and with several major US and global retailers to develop collaborative plans and capabilities, deliver supply chain performance improvement and supply chain enabled growth. His specialties include leader and organizational capability assessment, warehouse and distribution optimization and partner collaboration and planning.
We gladly welcome Kerry to The Partnering Group, his experience will assist our clients as they strive to more effectively serve their shoppers and consumers.