The Partnering Group names Angela Timberlake as New Partner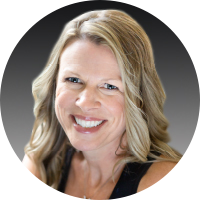 The Partnering Group is excited to announce that Angela Timberlake has joined the firm as a Partner. Angela has worked with countless senior leaders and executives in implementing talent and performance solutions and guiding their organizations to align and develop their workforce to meet changing talent needs and business objectives.
Angela brings 20 years of Talent Development & Performance Improvement experience across retail, state government and sales/leadership roles. Angela's most recent experience was as the Founder and CEO of the Brilliant Leadership Group, where she transformed people managers into confident, capable and courageous leaders who deliver sustainable results.
Prior to BLG, she spent 14 years at Acosta Sales & Marketing in various roles, most recently the Vice President of Talent Development & Effectiveness as she led the strategy, development and execution of organizational effectiveness, talent development and culture enrichment programs aimed at advancing Acosta's mission and enhancing business results. She implemented many joint development and performance enhancement programs bridging the gap between manufacturing and retail including Category Management Certification, Leadership Development, Agency/Broker Management and Sales/Client Development. Her specialties include Organizational Performance, Organization Design & Transformation, Talent & Leadership Development, Training & Instructional Design. Angela will join the Organization Design & Development practice to deliver people solutions that drive results for our clients.
We gladly welcome Angela to The Partnering Group. Her experience will give our clients confidence as they pursue talent and performance excellence in a dynamic business climate.