The Partnering Group is pleased to announce Scott Postma as a Partner in the Customer Development Practice.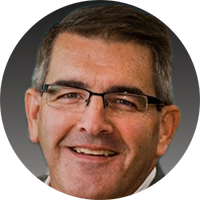 Scott's focus will be on Category Leadership, Insights & Analytics, Shopper Marketing, Revenue Management, eCommerce, omnichannel education, strategy, and execution. Scott brings over 25 years of expertise in Category Management, Insights, Analytics, as well as traditional sales and marketing for all channels at retail & B2B along with Foodservice experience.
Prior to joining TPG, Scott ran his own Sales, Marketing, and Category Leadership consulting firm where he developed strategies for numerous small to large CPG companies. He also leveraged his experience with another consulting firm in these same areas since 2016.
Most recently, Scott was the Senior Vice President of Business Development and Partnerships for OTHRSource. In that role, he developed company sales, partnerships, strategic alliances, and business development efforts across all business units (OTHRSource, OTHRDigital, OTHRStore, OTHRFoodNetwork) to close/increase sales. He was also responsible for building out the Strategic Sales Strategy, full organizational structure, partnership plan, pricing structure, and the Board of Directors Plan. He worked closely with many small, emerging brands to give them a bigger voice at retail for their merchandising/selling needs. He also held senior roles in Category Management/Leadership as Senior Director of Channel Marketing & Customer Development at Georgia-Pacific Communication Papers with additional responsibility for eCommerce sales, Shopper Marketing, Revenue Growth Management, and Innovation and Senior Director Customer Strategy & Business Development responsible for leading Category Management and Insights for all channels primarily focused on grocery, mass, club, and drug.
In multiple years, Scott was named in the Top 200 Who's Who in Shopper Marketing & Shopper Insights and a Top 7 feature in 2015 by Shopper Marketing Magazine. Scott was also a primary leader of the Supplier Council for the Stationery department for Walmart.