Retail Strategy & Marketing Training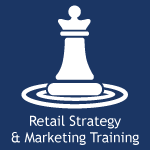 The current retail climate is challenging every retailer to re assess their strategy, and understand their target shoppers needs more deeply than ever. The rapidly changing landscape is asking fundamental questions of what a winning retail strategy is, and crucially how it can be executed with speed and effectiveness.
TPG's Retail Practice experts have worked with global and local retailers, in all channels, including e-commerce, to help them develop and execute their retail strategy. Our Retail Strategy courses provides hands on learning opportunities to enable measurable growth in both competencies and results.
We work closely with our clients to ensure our courses best fit your needs, and we more often than not tailor our approach to fit specific competency or business needs. A small selection of our courses in this area includes:
Next Generation Retail, Emerging Channels & Technology
Retail Strategy in an Omni Channel World
Retailer Shopper Loyalty and Marketing
Department Strategy and Marketing
Retail Store Brand/Portfolio Planning
Retail Own Brand Planning and Marketing