Retail Financial Management Training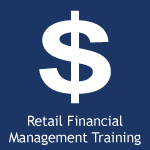 As the retail landscape becomes ever more competitive and demanding, the accurate and timely management of retail finance is ever more important. Not all retail initiatives have the potential or ability to deliver against the economics of a market or category, and understanding this is vital for success. Suppliers have a key role in this process, and often have untapped value that can be unlocked for joint benefit.
TPG's Retail Practice experts have worked with global and local retail business teams to help them manage this financial challenge, and help them identify opportunities for increased ROI on their retail initiatives. Our Retailer Financial courses provides hands on learning opportunities to enable measurable growth in both competencies and results.
We work closely with our clients to ensure our courses best fit your needs, and we more often than not tailor our approach to fit specific competency or business needs. A small selection of our courses in this area includes:
Retail & Manufacturer Finance 101
Unlocking Supplier Financial Value
Financial Analysis of Concepts & Initiatives
Promotion Planning & Promotion Analysis