The Partnering Group is excited to welcome Matt Pierre as a Partner in our Digital Commerce Practice. While located in North America, he advises clients globally.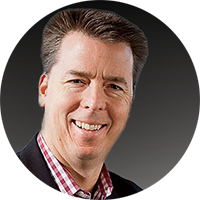 Matt is an accomplished executive and industry thought leader best known for driving growth through cutting-edge innovation and transformational change. Developed during his 28-year career at General Mills and further expanded in his consulting practice, Matt leverages significant expertise in eCommerce, brand management, shopper marketing, and finance.
Matt advises organizations in Online Grocery, Content and Digital Shelf Management, Omnichannel Category Management, Omnichannel Strategy & Integration, Shopper Marketing Transformation, and Digital Commerce Training.
"We are very excited to have Matt join our team. His wealth of experience and industry leadership will offer a valuable perspective to the Digital Commerce team and a tremendous asset to our clients."

Peter Leech – TPG Digital Commerce Lead
Transformative. Recognized as an industry leader in eCommerce, Matt pioneered the evolution of General Mill's eCommerce industry leadership. He aggressively grew the online business by driving strategy, organizational integration, and technology transformation. He developed advantaged partnerships with leading retailers to build digital shelf improvements, strong merchandising programs, and data/insight sharing. He is a frequent industry speaker and guest lecturer on digital transformation and eCommerce.
Strategic. Matt also has a track record of driving leading growth on some of America's most iconic brands (Nature Valley, Pillsbury, Chex Mix, Yoplait, Wheaties). He maximizes business results by combining deep consumer, marketplace, and cross-functional understanding with a strong strategic focus, P&L ownership, and retailer insights. He understands how to effectively drive collaboration across matrixed functions to create winning strategies and deliver results. He is a proven product innovator responsible for developing $650MM in new product sales over his career.