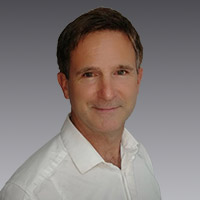 The Partnering Group is excited to announce that Marc de Speville has joined the firm as a Partner in the Digital Commerce domain. Marc brings over 25 years of global food retail experience across strategy, financial analysis, innovation and consulting roles. Marc's core areas of expertise are online grocery strategy, fulfillment, automation and future-proofing. He has also created and successfully piloted a unique staff and customer engagement program aimed at changing what it means to work and shop in supermarkets, while helping people to eat more healthily and sustainably.
"Having known TPG's unique model and admired their expertise in fostering effective collaboration between retailers and suppliers for many years, I am genuinely excited to join the partnership at a time of unprecedented change in the grocery industry. I look forward to helping clients overcome the special challenges arising from the growth of eCommerce, not least of which is how to make it profitable!"
Before joining The Partnering Group, Marc acted as an independent consultant to major grocery retailers in Europe and the US, helping them better understand and manage online market dynamics, key profit drivers, and the trade-offs between cost and service in order fulfillment. Prior to that, Marc covered food retailers around the world as a highly-rated equity analyst. He started his career as buying agent for major retailers such as Walmart, Fred Meyer, and Marks and Spencer.
Marc has been a regular speaker at major grocery conferences such as Shoptalk/Grocerytalk, the World Retail Congress, FMI Connect and the Consumer Goods Forum.
We gladly welcome Marc to The Partnering Group. His experience will help our clients stay ahead of the curve as they pursue their digital transformation journey.