The Opportunity
As manufacturers and retailers seek ways to reduce non-value added costs in their supply chains, outsourcing of distribution, transportation, and warehouse handling functions can be a viable alternative. Transferring distribution and warehousing responsibilities to third party logistics professionals, and/ or shifting to a more efficient internal network, can reduce these costs by as much as 10-20% of total spend. Once a new and improved distribution network has been established, the challenges remain to effectively implement the changes to minimize business disruptions, achieve target ROI objectives, and to maintain excellent service to customers.
Consumer Products Supply Chain
What We Do
TPG supports clients in the effective implementation of Distribution Network optimization projects: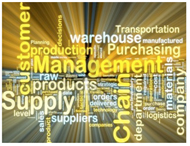 Project Milestone Development and review: A detailed milestone schedule is developed and/or reviewed for implementation. Potential issues with other client priorities are identified and addressed to ensure a smooth project implementation
Project Kick-off: All project objectives and key milestones are reviewed with project sponsors and delivery teams to ensure alignment with corporate and business financial and other results targets. Roles and responsibilities are clarified to ensure that all members perform at maximum productivity.
Implementation: TPG either co-delivers some of the project objectives or facilitates the delivery of these objective with the client.
Design / Refine Procurement and Sourcing Processes: Detailed sourcing and procurement practices are designed to deliver the benefits. Roles, responsibilities and structural changes are incorporated to ensure that the new practices will be implemented with excellence.
Updates and Final Review: TPG and the client conduct on-going (usually on a monthly basis) reviews of the project execution and deliver a final review to compare how the actual results match up with the original project objectives.