The Partnering Group is pleased to announce Jim Smits has joined the group as a member of the Retail Practice. Based on his diverse and vast experience, he will also be working in the Organization Performance and Customer Development Practices.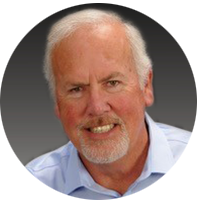 Jim brings 35 years of retail experience with a unique background that includes over 12 years of operations experience coupled with 20+ years in senior-level merchandising roles. Jim has worked with several of the nation's most respected grocery retailers to include H.E.B, Ahold, and Albertsons/Supervalu. He also spent some time with Dollar General leading their consumables business. Jim has a reputation in the industry as a leading innovator with strong collaboration and team-building skills. Jim has the proven ability to take complex business problems and turn them into actionable go-to-market strategies and programs.
Jim's unique career crosses over several channels to include food/drug, gourmet and ultra-value (dollar). Jim's background includes 23 years at H.E.B. where he started as an hourly clerk and moved up through the business to multiple officer level roles to include VP of Produce/Floral and GVP of Merchandising/Marketing of the Central Market Division. After leaving H.E.B. Jim went to work with several of the nation's largest retail food companies with a specialty in Fresh Foods. Jim was an SVP of Fresh Foods for Ahold, Albertsons (through the Supervalu transition), and then on to Winn Dixie where he became SVP and Co-Chief Merchandising Officer. Jim also spent time at Dollar General as the SVP/GMM of consumables. Jim's training at H.E.B. developed him into a customer-focused, solution-driven merchant. Jim has a long history of creating programs that drive interest and support at the store level while driving unity and cooperation with suppliers.
Jim's expertise is in the following areas, which will have application across a broad number of our practices:
Strategy
Insights and Analytics
Category Leadership
Talent Development
Buying and Merchandising