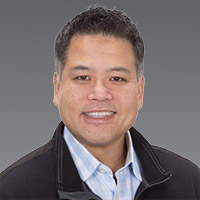 The Partnering Group is excited to announce that Jamie Dooley has joined the firm as a Partner in the Digital Commerce Practice.
Jamie is an award-winning eCommerce executive with more than 20 years of experience in Digital and Brick & Mortar Retail. He has led eCommerce strategy and execution both for multi-billion dollar brands such as Keurig Dr Pepper and Safety 1st, as well as retailers that include Wayfair, Dunkin' Donuts, and BabiesRUs.com / ToysRUs.com.
Jamie's core areas of expertise include:
Amazon & Omnichannel Retailer Strategy (1P Direct)
Online Marketplaces (3P): Amazon, Walmart, eBay
Direct to Consumer (D2C) Strategy and Resource Planning
Digital Shelf & Share of Search
eCommerce Operations (Drop Ship, Omnichannel inventory planning & forecasting)
Digital Content Management & Optimization
Online Grocery (Click & Collect, Home Delivery, Same-Day Delivery)
Digital Transformation, Resourcing, and Organizational Design
"Helping brands and retailers to drive eCommerce growth has been a passion for me for the past two decades. I'm thrilled to join the TPG team, and work in concert with true practitioners who have also worked as former executives for global Fortune 500 brands, and share my same enthusiasm for helping companies to accelerate their success online and in store."
Prior to joining TPG, Jamie was eCommerce Vice President at Keurig Dr Pepper, an $11B/year beverage company with more than 125 brands and the largest D2C site in Food & Beverage.
Jamie is also a noted eCommerce industry speaker, having spoken at prominent events such as Grocery Shop, IRCE (Internet Retailer Conference & Expo), eTail East, the Retail Ascendant Network, and the Jason & Scot Show eCommerce podcast.
You can register to hear one of his upcoming presentations on November 20, 2019 here, when he and a panel of eCommerce industry experts will be discussing "Winning the Digital Shelf: How to Manage Retail Search at Amazon, Walmart, and Your Top Retailers".

We're excited to welcome Jamie to The Partnering Group. His retail and digital experience will help our clients stay ahead of the curve as they pursue their digital transformation journey.