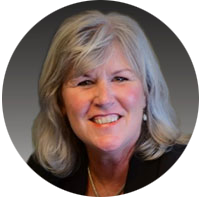 The Partnering Group is excited to welcome Dr. Laura Lee Larson as a Partner in the Organizational Design & Talent Development Practice.
Laura Lee brings over 30 years of Sales, Category Leadership and Sales Training experience from CPG and consulting roles. She has been a Strategic Advisor to many leading Retailers, and has designed and delivered custom team building programs to improve engagement, and develop skills in a variety of competencies. She created and taught the Category Management curriculum as an Adjunct Professor in DePaul University's Sales Leadership & Marketing program 2009-2015. Laura Lee has been on Western Michigan University Food Marketing Advisory Board, and Co-Leads WMU's Four-day Emerging Leader Program for executives.
Dr. Larson's background includes 23 years of leadership roles at Kraft, Pfizer, SCJ, Diageo, Miller-Coors and Wrigley-Mars. She was the EVP of Global Certification and Education for the Category Management Association for 5 years before starting her own Training and Consulting practice.
"We are very excited to have Laura Lee joining our team. She brings a wealth of knowledge and experience to our Organizational Design & Talent Development Practice after spending over 30 years helping major CPG companies deliver excellence in their Category Management and Sales Training areas."
– Mike Holcomb, TPG's Managing Director, Americas
Laura Lee is based in Skokie, Illinois and will serve clients Globally.