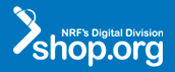 TPG Partner, Peter Leech, presented at the first Digital Retail Marketing ½ Day Workshop for Shop.org May 1st and May 3rd, 2012. The session will discussed the results of a study conducted in partnership with Shop.org and The Partnering Group on social media and mobile phone usage as it pertains to retail and e-commerce. The study sought to understand consumption of social and mobile media for researching retailers or products. Specifically, the research looked at how consumers shop through social or mobile mediums, or connect with retailers and brands through their relationships via social networks.
Key questions addressed in the presentation included:
• How important is social and mobile for retailers in the total marketing mix and how does this impact other buying channels or platforms?
• What are consumer usage and attitudes toward social media and mobile phone platforms as shopping tools?
• How are consumers engaging with social and mobile along the path to purchase process?
• What are consumers' usage and attitudes towards coupons and promotions that are location-based?