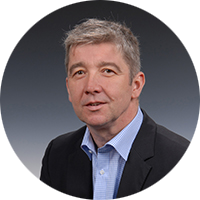 Chris is a Partner in the European practice located
in the UK serving international customers based in Europe.
Since joining TPG in 2009, Chris has led dozens of engagements with several clients including some of the world's largest and most successful consumer goods manufacturers. He works with clients to build sustainable, integrated capabilities across the Sales and Category Management. His recent focus has been defining all aspects of Field Sales organization from customer approach strategy through to sales organization, job roles, individual assessment, and capability building across markets in a global FMCG company.
Capabilities:
Strategy
Category Leadership
Customer Development
Joint Value Creation
Organization Design & Transformation
Talent Development
Training
Prior Experience:
Senior Sales and Marketing roles in industry-leading FMCG companies, an MBA and 5 years of commercial consulting before joining TPG.