Retailers are boldly increasing investment in Private Brand products development and management as a way to differentiate, drive shopper loyalty and provide enhanced profitability. Shoppers are seeking quality products at an even greater total value than ever before. However, creating a successful Private Brand Program requires a significant strategic focus and discipline to achieve.
How We Help Clients
TPG accelerates Private Brands development.



TPG assessed our organization, evaluated our results and provided an exceptional plan that drove our private brand success.

Learn more about our impact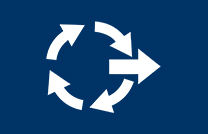 TPG Advantage
TPG Private Brand experts have run and developed Private Brands for leading retailers. Our planned approach is founded in shopper insights and global retail best practices. Our team is committed to:
Creating pipelines of Private Brand innovation across the store
Cultivating clear Brand Architecture and tools to ensure adherence and quality execution
Breakthrough Private Brand Business Planning and retail merchandising execution
Driving dramatic Private Brand growth while igniting shopper loyalty