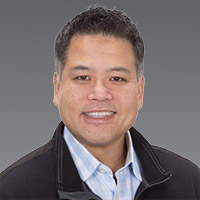 TPG Role: Partner
Partner in TPG's Digital Commerce Practice
Partner Capabilities and Experience:
Jamie Dooley is an award-winning eCommerce executive with more than 20 years experience in Digital and Brick & Mortar Retail. He has led eCommerce strategy and execution for multi-billion dollar brands (Keurig Dr Pepper, Safety 1st) and retailers (Wayfair, Dunkin' Donuts, and BabiesRUs.com/ToysRUs.com).
In his most recent role prior to joining TPG, he was eCommerce Vice President for Keurig Dr Pepper, an $11B/year beverage company with more than 125 brands and the largest D2C site in Food & Beverage.
Jamie is also a noted eCommerce industry speaker, having spoken at prominent events such as Grocery Shop, IRCE (Internet Retailer Conference & Expo), eTail East, the Retail Ascendant Network, and the Jason & Scot Show eCommerce podcast. Jamie helps clients with strategy & execution for Amazon & Omnichannel Retail (1P Direct), Online Marketplaces (3P), Direct to Consumer (D2C), Online Grocery, Content & Digital Shelf Management, and Organizational transformation & design.
Partner Education:
Bachelor of Science in Business Administration from Northeastern University, and an MBA from the Massachusetts Institute of Technology (MIT) Sloan School of Management
Area(s) of Expertise:
Amazon & Omnichannel Retailer Strategy (1P Direct)
Online Marketplaces (3P): Amazon, Walmart, eBay
Direct to Consumer (D2C) Strategy and Resource Planning
Digital Shelf & Share of Search
eCommerce Operations (Drop Ship, Omnichannel inventory planning & forecasting)
Digital Content Management & Optimization
Online Grocery (Click & Collect, Home Delivery, Same-Day Delivery)
Digital Transformation, Resourcing, and Organizational Design