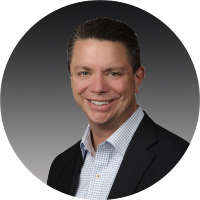 Tim is Partner in the Digital Commerce Practice at The Partnering Group (TPG).  While located in North America, Tim has worked across multiple global regions in his executive roles.
Tim has personally led the creation and execution of Digital Commerce business units at 3 Fortune 100 companies.  Tim advises companies on the critical strategies, capabilities, and processes required to deliver growth in the modern marketplace. 
Capabilities:
Strategy
Digital Commerce
Foodservice
Organization Design & Transformation
Marketing & Innovation
Shopper Marketing
Customer Development
Prior Experience:
Prior to joining TPG, Tim had executive leadership roles in eCommerce, Sales, and Brand Management at Tyson Foods, SC Johnson, and Procter & Gamble.