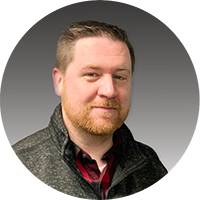 Taylor is a partner in our Retail Practice. He primarily advises clients in North America.
Taylor's main focus is where data and technology meet business strategy and execution. Through years of experience, Taylor has helped companies develop and implement technology and business intelligence solutions across many industries including the retail and non-profit sectors. His desire is to enable companies to better leverage the data and systems they have while helping design the best-in-class systems of the future.
Capabilities:
Insights and Analytics
Operations
Digital Commerce
Merchandising Services
Training
Prior Experience:
Taylor has spent the last several years working in various product management leadership roles at Walmart, Inc. As Director of Product, he led teams transforming merchandising financial reporting and analytics. He then moved into store operations where he led the development of machine learning capabilities to reduce phantom inventory and increase the accuracy of on-hand levels in stores. Prior to Walmart, Taylor was an economics/statistics professor at Georgia Gwinnett College in the Atlanta, GA metro area where he taught data analysis, macroeconomics, and econometrics. Taylor's academic research interests include housing price indices and the impacts of local effects on the housing market.