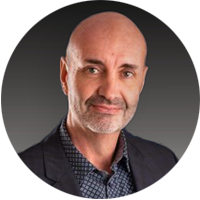 Pete is a Partner in the Supply Chain Practice and works with clients globally.
His expertise lies in developing strategy based on an understanding of his Client's business requirements, and has a proven record of developing engaging and implementable solutions, and energizing teams to implement the strategy and deliver the subsequent objectives.
He has significant knowledge of Building Strategic Partnerships and was heavily involved in the successful Unilever 'Partner to Win' program working closely with senior leaders in both key suppliers and with internal stakeholders (including members of the Unilever board). He is able to transfer this knowledge and experience to clients seamlessly. He has also significant knowledge in the Supply Chain Resilience area and has developed a program and toolkit to support his client's businesses.
Capabilities:
Procurement Strategy
Supply Chain Resilience/ Sustainable Business
Building Strategic Partnerships
Supply Chain Transformation
Leading Global cross-cultural teams – building the culture for success
Prior Experience:

Prior to joining TPG, Pete worked for 20 years in Unilever. In the last 9 years, he was a Procurement Director in both Global and regional roles based in both Switzerland and in Singapore. These roles included 3 years as a Global Procurement Director with a spend of over $1.3bn in the Flavours and Fragrance sector, as the Global Procurement Strategy Director, working alongside the Chief Procurement Officer, developing the Global Procurement Strategy for Unilever.
This was followed by the position of Global Resilience Director, successfully running the program for Procurement, before returning to Switzerland to lead the European Packaging procurement function, and, in addition, the European Home and Personal Care categories working closely with the Business Leadership in Rotterdam.
Previously Pete also ran two large manufacturing sites as the Factory Director in the UK, producing Foods products. In both these roles, Pete produced the new strategy and restructured and redesigned the facility and the workforce.
Pete was also Business Director and had full P&L responsibility for the Knorr brand in the UK in the mid-2000s. In the last 18 months, Pete seconded to Williams F1 in the UK (Unilever were the key sponsor to Williams) and led the Procurement function for the F1 and Advanced Engineering arm of the Group.