The mainstreaming of digital – social – mobile has permanently altered the consumer-shopper journey, prompting a critical need for insight libraries anchored in legacy touchpoints to be refreshed in order to inform winning strategies in an Omni-channel marketplace.
We help our clients prioritize critical insight acquisition areas, provide market leading methodologies to harness the fragmented omni-channel landscape, and business application activation strategies to maximize ROI of the investment.
How We Help Clients
TPG helps clients translate insights into profitable growth



TPG transformed research outputs into tangible business strategies and results.

Learn more about our impact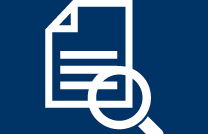 TPG Advantage
TPG transforms knowledge into growth. Research is only data points until it is turned into insights which unlock business strategies and actions.
Renovating the target consumer shopper journey insights to achieve brand loyalty & advocacy
Strengthening your organization's ability to turn insights into action
Developing prioritized learning agendas and selecting the best research suppliers