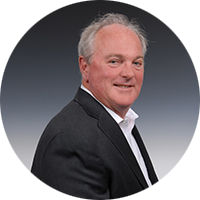 Steve is a Partner, in our Supply Chain Practice. He primarily advises clients in North America but has worked with companies developing strategies and implementing transformational change in their supply chains across the Americas and Pacific Rim.
Steve has vast experience in assisting clients in Supply Chain Management including integrating Manufacturer and Retail Operations, Strategy Development, Network Optimization and Redesign, Logistics Operations Planning & Development, and Best Practice Implementation.
Since joining TPG, Steve has worked with multiple Fortune 500 Companies and PE companies in re-engineering their supply chains to support new flows into their networks to deliver improved cost structure, service, and quality transforming their supply chains into a strategic competitive advantage.
Capabilities:
Strategy
Supply Chain
Network Optimization
Mergers & Acquisitions
Prior Experience:
Prior to joining TPG, Steve brings extensive leadership experience in North America and global logistics/supply chain companies such as Office Depot/Office Max, Starbucks, Grainger, Wal-Mart and Sam's Clubs.