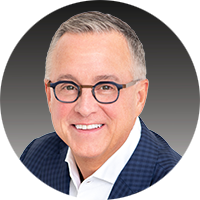 Steve is a partner in our Marketing & Innovation Practice. Steve advises clients Globally.
Steve advises organizations on growth strategies at the enterprise, division, and business unit levels. He has deep knowledge in growing international markets, global new product innovation, and M & A. Steve has held multiple positions at the executive team level for the last 21years.
Steve's signature strengths are anchored in organizational transformation. He designs new strategies & teams to deliver outstanding repeatable results. Steve has been the Division President of Church & Dwight's international business, led the creation of a Global New Product Innovation organization &, prior to that, led the Household Products Division Specialty Products Division. Steve also held the corporate role as Chief Human Resource Officer.
Capabilities:
Strategy (enterprise, GTM, BU, Function)
International Development
Innovation (Strategy, Best Practice Models)
Mergers & Acquisitions
Prior Experience:

Prior to joining TPG, Steve held several senior executive roles leading both international & domestic businesses & functions at Church & Dwight. Prior to Church & Dwight, Steve worked for FMC, GE, & RCA.