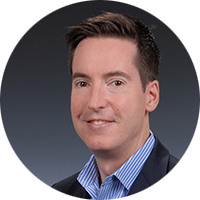 Peter is the Director responsible for the Digital Commerce practice of The Partnering Group (TPG).
While located in North America, Peter advises retail and consumer products clients globally. Peter advises leading companies regarding Digital, eCommerce, Automation, and Artificial Intelligence. His clients include Microsoft, Coca-Cola, Facebook, Unilever, Procter & Gamble, Johnson & Johnson, Hershey, and leading retailers including Walgreens, Costco, Safeway, Meijer, Ahold, Walmart, Rewe (Germany), Carrefour, Amazon, eBay and Sainsbury's (UK).
Capabilities:
Digital Commerce
Organization Design & Transformation
Retail Marketing & Personalization
Revenue Management
Buying & Merchandising
Prior Experience:
Prior to joining TPG, Peter worked at Chico's, ShopDirect UK, and Procter & Gamble.