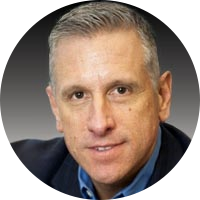 Ken is a Partner in our Supply Chain Practice.  While located in North America, Ken advises clients globally.
Ken serves global companies in Supply Chain Strategy, Sales and Operations Planning, Customer Facing Programs, Activity-Based Cost and Pricing Models, E-Commerce, and Organization Design.
Since joining TPG, Ken has established a track record of success leading a diverse set of global consumer products, electronics, software, and pharmaceutical companies to establish supply chain strategies and programs that dramatically reduce costs, deliver top tier customer service and effectively scale for future growth. Ken is considered an expert in the areas of planning and forecasting and is recognized for his contributions to the industry publication "Roadmap to Collaborative Planning Forecasting and Replenishment."
Capabilities:
Strategy
Supply Chain
Joint Value Creation
Organization Design & Transformation
Prior Experience:
Prior to joining TPG, Ken held senior-level leadership positions in Operations at Procter and Gamble, Quaker Oats/ PepsiCo, Electronic Arts, and Samsung.