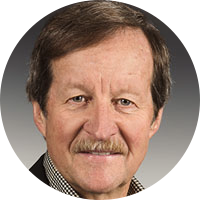 Dr. Harris is acknowledged internationally as a thought leader in the field of retail management. He was a major contributor to the development of Computerized Space Management and Category Management. Since co-founding TPG, Dr. Harris has been engaged by retailers, wholesalers, and manufacturers throughout the world.
Capabilities:
Strategy
Category Leadership
Organization Design & Transformation
Talent Development
Prior Experience:
Prior to founding TPG, Dr. Harris was the co-founder and CEO of ABA Groups, which developed the Apollo Space Management System in 1985 and merged with Information Resources Inc.