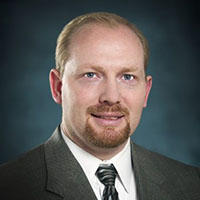 TPG Role:
Scott is a Partner in our Retail Practice.
Partner Capabilities and Expertise:
Scott brings 26 years of retail experience most recently working ad the executive vice president of Consumables and Health & Wellness Divisions at Walmart. Scott provides strategic and transformative guidance to many of the world's leading retailers.
Partner Industry Experience:
Prior to joining The Partnering Group, Scott served as executive vice president of merchandising operations for Walmart U.S. and was responsible for merchandising execution, replenishment, store layout, supplier diversity, planning, pricing, modular development and joint business planning.
From 2009 to 2014, Scott served as senior vice president of consumables merchandising for Walmart U.S., leading merchandising efforts for categories such as baby, pets, household paper, household chemicals, personal care and beauty. Prior to that, Scott was senior vice president of customer experience, where he was responsible for store layout, in-store presentation, new business development, new formats, indirect sourcing and store planning.
Scott joined Walmart in 1994 as an intern, moving up in a variety of buyer roles and eventually serving as merchandise manager. He was promoted to divisional merchandise manager in 2002 and then to vice president in 2003 with responsibility for snacks, beverages and alcohol. In 2007, he was promoted to regional vice president for region 26, covering Arkansas and southern Missouri.
Area(s) of Expertise
Strategy
Merchandising Transformation
Merchandising Operations