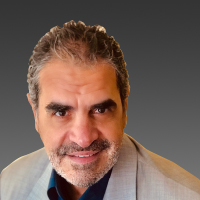 TPG Role: Partner
Jorge Luis is a Partner in TPG's Customer Development Practice across Latin America. His focus is Sales/Key Account Management, Category Leadership and Digital Commerce, as well as Organization Design and Talent Development.
Partner Capabilities and Expertise:
Jorge Luis is a tenured Commercial Leader (Sales & Marketing) and results oriented team player who focuses on driving profitable growth and effective resource deployment for his clients.
He brings a depth of understanding of the unique needs of consumers and shoppers in Mexico, Central and South America, ensuring that his proposed client solutions drive consumer and shopper behavior change that leads to tangible results and long-term loyalty.
Through his years of CPG experience, Jorge Luis has gained a depth of understanding in the unique marketplace nuances in each Latin American country that must be considered when developing strategies and tactical solutions that make sense.
In addition, Jorge Luis is an experienced trainer, bringing his experience to the classroom to enable understanding and growth.
Partner Industry Experience:
Jorge Luis has a career of more than 30 years working for leading global and local companies to include: Coca-Cola de Mexico, Allied-Domecq, IDA Kerry Ingredients and Grupo Zuum. In each of his positions of increasing responsibility he has shown a hands-on attitude with a long-term business vision which has consistently delivered profitable sales growth and shareholder value.
Partner Education:
Jorge Luis holds a Bachelor's Degree in Business Administration with a major in Marketing from the Universidad Iberoamericana (Mexico City).
Area(s) of Expertise:
Strategic Planning
Customer Development & Key Account Management
Category Leadership
New Trade Channel Development
Traditional Channel Development (Mom & Pops)
Shopper Behavior and Loyalty Building Retail Marketing
Training / Talent Development