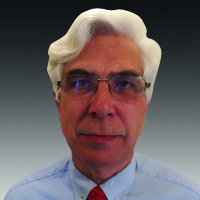 TPG Role: Partner
David is a Partner with The Partnering Group with focus on end to end Grocery E-Commerce with particular expertise in Store Pick and Fulfillment Centre Operations.
Partner Capabilities and Expertise:
David brings 40+ years of applied experience working Grocery Retail both Bricks and Mortar and E-Commerce in operational and central function capacities.
Partner Industry Experience:
Independent Consultancy
During the last 8 years of heading his own consultancy business David has had engagements with blue-chip companies to improve or introduce Grocery E-Commerce offerings and systems;
Sainsbury's UK
3-year contract to bring to fruition the first Sainsbury Grocery Fulfillment Centre serving a large part of London.
Amazon Fresh
1-year contract supporting the design and launch of Amazon Fresh in London
Save On Foods BC Canada
Initial 6-month contract to develop and pilot a Grocery E-Commerce offer in Vancouver subsequently extended to 5 years to further develop and roll out the solution to 4 provinces and over 100 stores.
Mi9
1-year contract as part of the MyWebGrocer consultancy team to develop Grocery E-commerce strategy for X5 in Moscow
Tesco.com
As Business Development Department Head 2000 – 2006 the development of in-store picking processes and systems to 350 UK Stores. 2006 – 2012 design through to operational stability of Tesco Grocery Fulfillment Centers each with an increasing amount of mechanization
Tesco Stores
Over
twenty-five years of Retail Management experience, mainly at Store Management
level, typically £50m+ turnover with 500+ staff
Area(s) of Expertise
Instore
Picking processes and systems
Grocery
E-commerce Fulfillment Centre design and operation
Grocery
Bricks and Mortar retail
Project
and Programme management
Operational
Process design
Partner Education
Chemical Engineering
Industrial Design