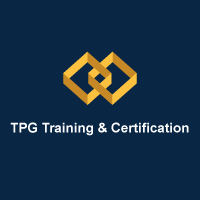 Course Description
This course will provide participants a deep understanding of the importance of translating business plans into specific Tactics and Initiatives which can deliver against selective strategies. A major opportunity that trade partners face is how to develop, validate and jointly implement winning Tactics with differentiated initiatives to allow for a "Glo-cal" approach. Global business plans require the flexibility for customization at a local level so that ownership of executional traction can occur at the channel, banner, segment level.
Learning Objectives
Powering up Tactics for enabling delivery of linked category strategies
Grounding Tactics and Initiatives in a validated, fact-based, category (and brand/retailer) growing basis
Discrimination across choices on Tactics and Initiatives that are "SMART" (specific, measurable, actionable, robust, trade partner aligned)
Initiative development through internal, multi-functional and external trade partner collaboration and ownership
Powering up alignment, action planning and day-to-day traction of Tactics and Initiatives through a Tactical Blueprint
The power of delivering a few, select and fully linked initiatives to a specific tactic in order to deliver a specific strategy
Delivery
Instructor led
Webinar
Experiential
Target Audience
Any person from a Manufacturer, Retailer, Distributor or Agency, within the Consumer Product Goods industry, who seeks a more advanced understanding of Tactical Blueprints and Initiative Development. Typical participants include roles such as Category Managers, Buyers, Merchandisers, Account Executives, Brand Managers, Pricing & Promotion Managers, Finance Managers, Business Managers, Operations Managers, Retail or Sales Strategy Managers, Trade Marketers, Supply Chain Managers, Category Analysts, etc.
Supported Behaviors
Strategic Business Planning
Analysis & Insights