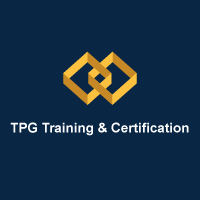 Course Description
Training on how to develop and deploy a detailed customer plan across the entire value chain. The heart of the training is an eight step business process enabling account managers to generate a customer plan with the same strategic intensity as commonly seen in "brand marketing" plans.
Learning Objectives
Components of Strategic Customer Planning and Implementation business process
How to develop an internal and external foundation for strategic customer planning and implementation
How to profile the customer and assess opportunity for development
How to determine customer business opportunities beyond common sales objectives
How to develop a set of "game winning" customer strategies
How to develop tactical plans across the value chain that deliver a balanced scorecard.
How to ensure implementation of the plan through "activation".
Delivery
Instructor led
Webinar
Experiential
Target Audience
Any person from a Manufacturer, Distributor or Agency, within the Consumer Product Goods industry, who seeks an understanding of Strategic Customer Planning. Typical participants include roles such as Account Executives, Retail or Sales Managers, Trade Marketers, Category Analysts, Other Sales & Customer Team Members, Customer Service Managers, etc.
Supported Behaviors
Strategic Business Planning
Analysis & Insights
Trading Partner Development