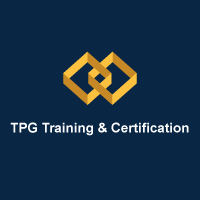 Course Description
While it remains the backbone of the industry, retailing today has spanned far beyond the traditional "bricks and mortar" solutions. Consumers and shoppers have vastly expanded their array of preferred retailer interaction points and retailers must leverage the new and emerging technologies to continue to meet and exceed the expectations of their shoppers. This course will explore this ever changing retail landscape, discuss the past, current, and future state of the industry, and provide a deep understanding of how technology (analytical, marketing, social networking, etc.) can be leveraged to achieve and expand upon a multi-channel relationship with today's customers.
Learning Objectives
Understand the evolution of retail marketing and the changing retail landscape
Learn how to identify and classify the macro trends and driving forces that will impact retail
Learn how to visualize alternative possible futures and how to develop success strategies for those futures
Apply an industry best practice approach to strategically plan for plausible alternative futures
Learn about emerging technologies that will impact the way you interact with your customers and may change how you compete
Delivery
Instructor led
Webinar
Experiential
Target Audience
Any person from a Manufacturer, Retailer, Distributor or Agency, within the Consumer Product Goods industry, who seeks a high-level, strategic understanding of Next Generation Retailing, Emerging Channels and Technology. Typical participants include roles such as Directors, Senior Managers, Category Managers, Senior Buyers, Team Leaders, Account Executives, Marketing Managers, Senior Pricing & Promotion Managers, Finance Managers, Business Managers, Operations Managers, Retail or Sales Strategy Managers, Trade Marketers, etc.
Supported Behaviors
Strategic Business Planning
Analysis & Insights