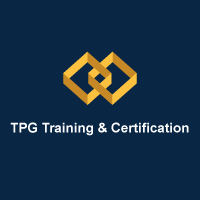 Course Description
This approach to Joint Business Planning (JBP) is rooted in an alignment process between the customer and seller (Manufacturer, Broker, Suppler, etc) that produces breakthrough business plans. The objective of JBP is to drive alignment of goals, strategies and action plans between the two collaborative partners.
Learning Objectives
Joint Business Planning is designed to deliver a shared strategy focus, mutual accountability (via a joint scorecard), and a unified work plan. Participants will be led through a process based on a real-world simulation that will include:

Customer Profile Development
Situation Assessment & Opportunity Identification
Alignment Process focused on Priorities
Joint Business Plan Session including Scorecards and Strategies
Joint Action Plan Development and Work Teams
Delivery
Instructor led
Webinar
Experiential
Target Audience
Any person from a Manufacturer, Retailer, Distributor or Agency, within the Consumer Product Goods industry, who seeks a more advanced understanding of Joint Business Planning. Typical participants include roles such as Category Managers, Buyers, Merchandisers, Customer Team leaders, Account Executives, Marketing Managers, Pricing & Promotion Managers, Finance Managers, Business Managers, Operations Managers, Retail or Sales Strategy Managers, Trade Marketers, Supply Chain Managers, Category Analysts, etc.
Supported Behaviors
Strategic Business Planning
Analysis & Insights
Trading Partner Development