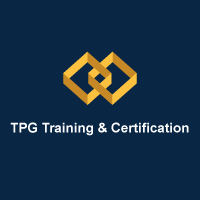 Course Description
This course is designed to review the evolution, rationales and the key tools and techniques in setting retail prices. Participants will build awareness and experience by working with realistic case studies that trace understanding of competitive prices, evaluating various potential corporate pricing strategies and their consequences to a particular category, and plan for the implementation and evaluation of price change execution… Each step in the planning and implementation process will be illuminated through real-life industry examples. An overview of the latest available pricing optimization tools is also included. Finally, participants will learn practical techniques that will enable them to apply their learning the very next day.
Learning Objectives
To understand the basic principles, tools and techniques for establishing retail prices
To experience the challenge of gathering and understanding competitive prices.
To work hands-on with retail pricing analyses
To understand the challenges and tools for implementing price changes in a complex operation with fast moving competitors
To gain experience with the latest tools and techniques for pricing optimization
Delivery
Instructor led
Webinar
Experiential
Target Audience
Any person from a Manufacturer, Retailer, Distributor or Agency, within the Consumer Product Goods industry, who seeks a basic, actionable understanding of Retail Price Planning. Typical participants include roles such as Category Managers, Buyers, Merchandisers, Account Executives, Brand Managers, Pricing & Promotion Managers, Finance Managers, Business Managers, Operations Managers, Retail or Sales Strategy Managers, Trade Marketers, Category Analysts, etc.
Supported Behaviors
Retail Pricing & Promotion
Analysis & Insights
Financial & Business Acumen