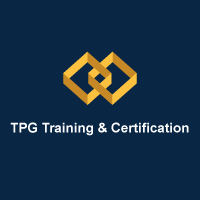 Course Description
This course is designed to teach the fundamentals of effective shelf management. Participants learn the basics of creating shelving plans that can effectively convert a store shopper into a category buyer. Unlike simple shelf management training, this seminar starts with the psychology of consumer shopping behavior, and then addresses all of the shelving elements that generate sales. The course introduces a shelf management process that can be applied across all categories within the store. The course's primary focus is on the effective objective setting, determining the best opportunities, and the planning and execution of shelf management.
Learning Objectives
Understanding the psychology of shopping and buying
The strategic framework for shelf management
Shelf management: the key components and business process of shelf management
Effective shelf management planning
Components of effective shelf management decisions
Techniques to conduct effective shelving analysis
Effective and efficient implementation
Key shelving tools (examples of shelving tools and reports used in the industry today)
Course application to tomorrow's business as a retailer and manufacturer
Delivery
Instructor led
Webinar
Experiential
Target Audience
Any person from a Manufacturer, Retailer, Distributor or Agency, within the Consumer Product Goods industry, who seeks a basic, actionable understanding of Shelf Management. Typical participants include roles such as Category Managers, Buyers, Merchandisers, Account Executives, Operations Managers, Retail or Sales Strategy Managers, Category Analysts, etc.
Supported Behaviors
Retail Merchandising & Service
Analysis & Insights
Trading Partner Development