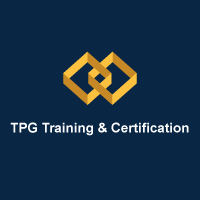 Course Description
To provide an understanding of shopper behavior and segmentation – why one does it – and how insights can be leveraged effectively to enhance the shopping experience and improve shopper loyalty.
This course will introduce participants to the various methods and criteria by which shoppers can be segmented. It will address how different retail practices influence these various shopper segments and their behavior. In addition, this course will explore retail loyalty marketing programs – how the best are dependent on good segmentation – and how they can attract, maintain and enhance the shopper/retailer relationship.
Learning Objectives
Shopper Behavior & Segmentation.

Reason why it matters, the benefits
Types of internal and external data sources and techniques

How to align shopper segment actions with store brand position.
How price-reward-loyalty initiatives are used as a competitive point of difference in different business models, shopper relationships.
Apply the course learning today
Delivery
Instructor led
Webinar
Experiential
Target Audience
Any person from a Manufacturer, Retailer, Distributor or Agency, within the Consumer Product Goods industry, who seeks a more advanced understanding of Shopper Behavior, Segmentation and Loyalty Building. Typical participants include roles such as Category Managers, Buyers, Merchandisers, Account Executives, Brand Managers, Market Research Managers, Pricing & Promotion Managers, Finance Managers, Business Managers, Operations Managers, Retail or Sales Strategy Managers, Trade Marketers, Category Analysts, etc.
Supported Behaviors
Shopper Marketing
Analysis and Insights