At The Partnering Group we have a strong "customer back" philosophy, which guides our approach to client work. In assessing organizations, for example, feedback from customers is essential for evaluating the degree to which an organization is pursuing the correct strategy and tactics to succeed in the marketplace. We help determine if the organization is meeting customers' needs and, if not, how it should change work processes, systems, decision-making, etc. in order to better serve them.
In evaluating a talent selection program, the same philosophy applies. As colleagues and I have noted elsewhere consultants and HR staff alike need to consider the customer's perspective when designing and implementing HR practices. In this context, hiring managers are considered "customers" (because they ultimately are the end users) and therefore should be involved in the design and implementation of selection programs.
Hiring managers serve additional roles, which are critical to success: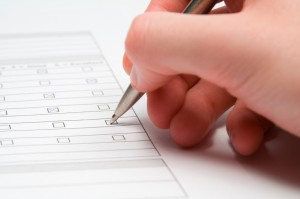 They are frequently classified as subject matter experts (SMEs) because they uniquely understand the target job. Professional guidelines, such as SIOP's Principles for the Validation and Use of Personnel Selection Procedures, recommend the use of SMEs in designing and validating selection processes.
They may also be considered stakeholders because they have an interest in the successful outcome of the selection process (e.g., high performing new employees). As I discussed in June, stakeholder involvement increases the chances of program success through enhanced accountability and buy-in.
In evaluating a talent selection program, HR personnel must be able to answer the following 10 questions affirmatively for each of the key steps in talent selection:
Step
Key Questions
Selection Criteria
1) Was a job or competency analysis conducted to identify the key criteria?
2) Were subject matter experts involved in this analysis?
3) Was the job/competency analysis recently conducted?
Selection Techniques
4) Are structured selection techniques used to evaluate job candidates? If so, were
the techniques designed based on a job/competency analysis?
5) Were subject matter experts involved in the design of the selection techniqes?
6) Were the selection techniques validated following legal
guidelines? If so, was the validation study documented in a technical report?
7) Was the scoring process determined based on the validation study?
8) Were hiring managers trained on the selection techniques?
Onboarding & Development
9) Do selection results inform the onboarding process?
10) Do selection results inform the talent development process?
While these questions appear relatively straightforward, HR practitioners may not know where to start –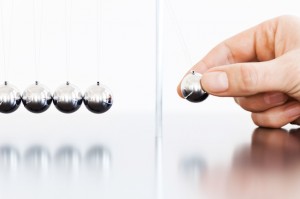 particularly if their organization has hundreds of jobs. For a couple of reasons my recommendation is to start with high volume and/or high turnover roles (e.g., Hourly jobs such as cashiers). First, the employees in these roles are frequently the closest to the customer and can make a big difference in sales. Second, the ROI of a good selection system will lower costs (e.g., through reduced turnover). And, finally, these jobs are the most likely targets for employment litigation.
In my final 2014 blog post, I will summarize what readers have learned over the last 12 months. As always, I encourage you to leave your comments and questions in the text box below and to participate in a 3-minute anonymous survey – both of which will help drive discussion and inform subsequent blog posts.
To discuss your specific talent selection issues and challenges, please contact me at 203-817-7522.