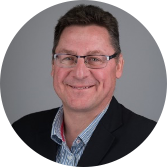 John is a Partner in the Customer Development Practice and works with clients globally.
His expertise lies in understanding client needs and developing pragmatic and implementable solutions that drive growth and ROI. He uses his experience in Revenue Management to encourage an investment mindset and culture, with a particular focus on promotions and investments with customers. He understands how retailers and customers work and build Customer Business Plans, Processes, and ways of working that improve the effectiveness of Clients' business and relationships with Customers.
John is a practicing Executive Coach with a Practitioner Diploma from the AOEC (Academy of Executive Coaching), working with industry leaders across multiple categories. He also builds capabilities in Commercial and Sales teams enabling the solutions he develops to stick, by improving the overall capability of Client's teams.
Capabilities:
Revenue Management
Customer Development
Category Leadership
Organization Design & Transformation
Talent Development
Mergers & Acquisitions
Executive Coaching
Prior Experience:
Prior to joining TPG, John was a Director of Consulting with Sellex, a Customer and Commercial Consultancy where he helped Clients in Customer Development and Growth Strategy projects, Category Vision development, Training, and Revenue Management.
Before Sellex, John spent 27 years with Unilever in senior Sales and Marketing leadership roles. He was a Director in the Global Revenue Management team focussing on Promotions and Customer Investment. He led the Customer Development Operations (MS&P) team in the UK for many years developing Revenue Management solutions, key Customer Development processes, and building the capability of the UK Sales team. He also led the Convenience Channel in the UK and has worked with most of the leading retailers in the UK as a Customer Director.