Overall Objective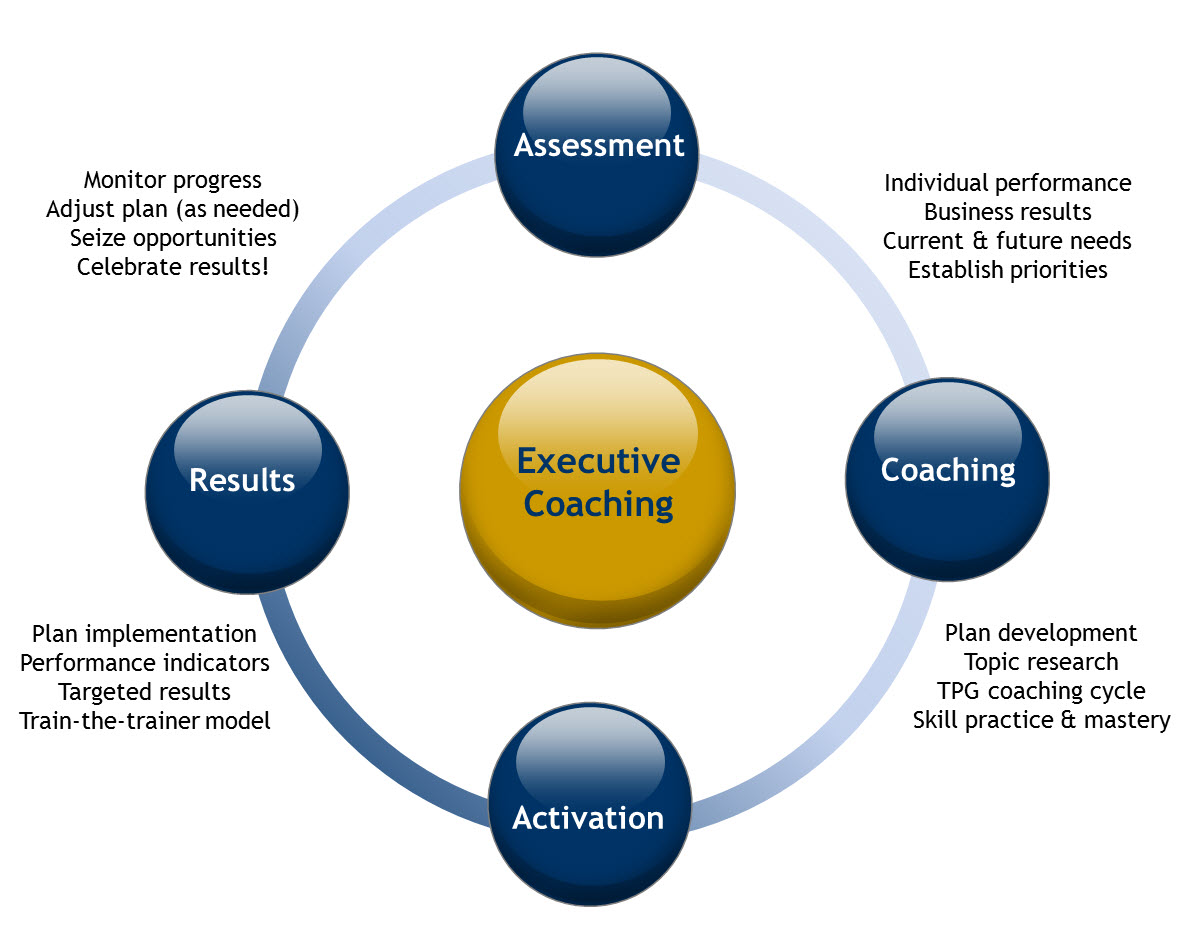 Our clients use executive coaching because it works!
Today's successful leaders must develop the skills and versatility to thrive in the face of unprecedented challenges and today's successful companies must gain competitive advantage through human capital as other sources of competitive advantage erode. Recognizing these challenges, most top companies have turned to executive coaching as a solution.
Executive coaching is a one-on-one, on-going relationship established to improve professional performance, personal satisfaction & organizational results.

Who Should be Coached
The newly-hired or newly-promoted leader; the high-potential, emerging leader; the diamond in the rough; and the valuable, but at risk, current leader.

Our Impact
"Sales were up 60%… You helped Chris and his team do exactly what I asked you to do….I must admit you are one of very few people I have worked with in the last ten years who has actually met a goal or deliverable."
President
"I now consider
John Prittie
to be part of my team, and I credit him for contributing to our success over the past 5 years…..John's vast experience, his gift for teaching and his comfortable style have made it easy for me to grow and learn."
VP Sales
"The coaching you provided really made a difference – in the short term, to our business, and in the long term, to our people's selling skills."
Senior Director, Trade Development