The mainstreaming of digital, social, mobile has permanently altered the customer experience, prompting a critical need for insight libraries, anchored in legacy touchpoints, to be enhanced and expanded in order to develop winning strategies in the omni-channel marketplace.
TPG assists our clients in developing critical insights through our market leading research methodologies and advanced analytics. Our team of researchers, modelers and analysts harness the fragmented omni-channel landscape, capturing key issues, opportunities and learning for strategic and practical application. In addition, TPG's proprietary revenue management models enable our clients to maximize their investment and achieve material productivity gains or savings.
How We Help Clients
TPG helps clients translate insights into profitable growth



TPG's research and advanced advanced analytical team unlocked material growth opportunities. Our Board was impressed!

Learn more about our impact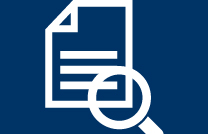 TPG Advantage
TPG's research techniques and analytical solutions create insights that unlock growth. TPG has the unique ability to design, field and synthesize research and analyses. Our proven methods and models combined with industry experience creates an unusual ability to develop invaluable insights in a highly productive manner. TPG is helping distributors and retailers to:
Identify category and private brand targets for portfolio expansion and private brand innovation
Understand the customer experience to drive growth and loyalty
Strengthen their organization's ability to turn data into insights and insights to choices and action
Effectively manage enterprise knowledge and to prioritize and sequence insight development