Product Availability – The Last 100 Feet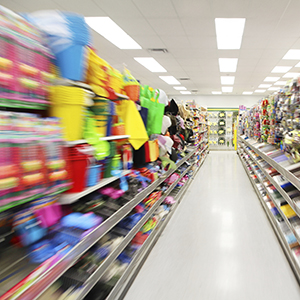 The ability to optimize Supply Chain performance depends heavily on the ability to execute in the last 100 feet (backroom to shelf). While improvements have been made in systems and technology, significant issues remain due to delays, inaccuracies and poor in store execution.
Major Factors Include:
Inaccurate exchange of data between the Supplier and Retailer (ASN's)

Poor backroom systems (location and replenishment)

Poor integration between the back room and the shelf (flow built for planograms) which results in excess inventory and increased labor

Inaccurate Perpetual Inventory
These factors lead to poor on shelf availability and a significant increase in cost (inventory and labor) for the retailer. Improved execution in the last 100 feet, provides one of the greatest opportunities for growth.
What We Do
TPG understands how to help Suppliers and Retailers improve performance in the last 100 feet.
Integrating shelf planning into a retailer's supply chain management
Better alignment of KPI's between DC and Store Operations
Improving collaboration and integration between Suppliers and Retailers

Forecasting & Planning
Systems (ASN's)

Processes and systems (sorting, slotting and picking)
Case pack optimization
Focus on Perpetual Inventory