The markets served by consumer products companies continue to change as consumers and retailers adapt to an increasingly complex and financially challenged society. Winning in these conditions requires enhanced marketing disciplines and capabilities, ranging from how to develop a truly differentiating brand positioning, to developing brand strategies and plans that fully leverage the major shift to digital, social and mobile communications.
To excel, brands need to take control and drive change by building organizations with the competencies required to win in today's environment.
How We Help Clients
TPG transforms brands for accelerated growth



TPG led our team and agency partners to uncover new engagement strategies which immediately improved our business.

Learn more about our impact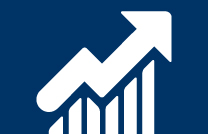 TPG Advantage
TPG's core heritage in manufacturer and retailer brand building delivers accelerated results, as the fragmented ecosystem sits at the intersection where 1+1 = 3.
Renovating the target consumer shopper journey insights to achieve brand loyalty & advocacy
Demystifying brand building in an Omni-channel landscape
Leveraging TPG's experience at the customer interface to drive true joint value creation