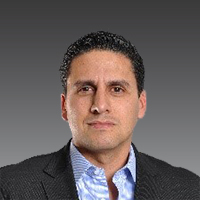 TPG Role: Partner
Eduardo is a Partner in the Latin American and Customer Development Practices at The Partnering Group.  His focus is on Commercial Strategy, Join Value Creation, Category Leadership and Organization Design for CPGs.
Partner Capabilities and Expertise:
Eduardo brings a wealth of experiences in building the capabilities proven to drive excellence in Customer Development. He is an expert on building and developing multi-functional customer teams that are positioned to deliver strategic and breakthrough results with key Latin American retailers. He has led a number of transformation project that have included full organization design and implementation efforts. In addition, he is an expert at true Joint Business Planning and Strategic Category Planning with retailers. Eduardo has systemic business acumen, financial skills, as well as consumer, shopper and customer knowledge.
Partner Industry Experience:
Eduardo brings 20 years of CPG experience across Customer Development, Brand Marketing and Brand Innovation roles at the Kellogg Company. Eduardo's most recent experience was as Customer Development Sr. Director for Latin America, responsible for Key Customers and Customer/Shopper Marketing. There, he led the strategy for Key Customers (Mass Retailers) as well as the strategy and plan for the Customer/Shopper marketing area across Latin America. Prior to this role, Eduardo was Customer Development Director for Key Customers in Mexico, responsible to develop and lead Joint Business Planning, as well as the development of Multifunctional Teams. In his last 4 years, Eduardo also led 2 major transformational projects, IBP (Integrated Business Planning) across Latin America and the integration of Pringles into the Mexican Business Unit.
Partner Education:
Eduardo received his BS in International Business and Commerce from Instituto Tecnologico y de Estudios Superiores de Monterrey.
Areas of Expertise:
Commercial Strategy
Joint Value Creation
Customer / Joint Business Planning
Category Leadership
Consumer and Shopper Marketing
Organization Design Talent Development