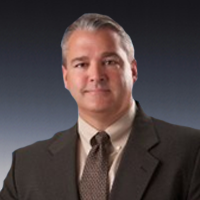 TPG Role
Ray is a Partner in the Customer Development Practice at The Partnering Group. His focus is on Customer Management and Planning, Category Leadership, as well as Shopper Marketing and Shopper Insights consulting for CPG clients.
Partner Capabilities and Expertise
Ray brings over 35 years CPG Sales, General Management and Business Leadership across Manufacturers, Sales Agents and Service Providers.
Ray's most recent experience was Principal of SMS Consulting LLC and Board Member of a Non-Profit Organization in Nashville. Before that, he worked at Mar's Petcare where he served as VP Customer Development, General Manager Private Brand and President Global Fishcare. Ray started his career with the Ralston Purina Co and rose through the organization where he eventually served as Vice President Pet Specialty and Vice President Walmart for Nestle-Purina.
Partner Industry Experience
Over his career, Ray has led business units with full P&L
responsibility, as well as larger multi-functional sales organizations. He has led business turnarounds and sales reorganizations, while also building and deploying organizational capabilities in the areas of Category Leadership, Shopper Research, Shopper Marketing, Customer Segmentation and Trade Optimization. Ray is also experienced at mapping and aligning cross functional work processes and metrics with Marketing and Supply to optimize marketplace demand and supply chain performance.
Partner Education
Ray received his BA in Business Management from the University of Phoenix in Tempe Arizona.
Areas of Expertise
Commercial Strategy
Customer Management and Joint Business Planning
Category Leadership
Shopper Research and Recruitment
Analytics & Insights
Organizational Design and Performance